Vertical Integration in digital health for personal care
Supercharge your retail business with the power of personalized recommendations.
Consumers demand a seamless customer experience
Meet your consumer where they want to be met. Marketing for personal care and health should be personalized with education and personal recommendations.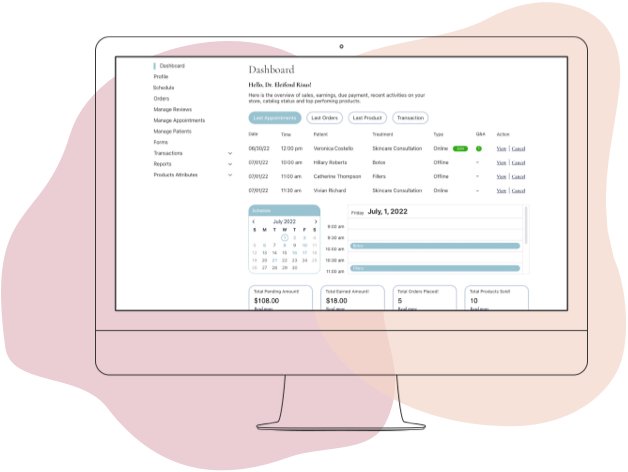 Improve access to your expertise
An all access aesthetic hub at your finger tips for you to sell promotions, products, services, patient communication dashboard, online skin diary and data driven recommendations. No need for multiple apps to run your business.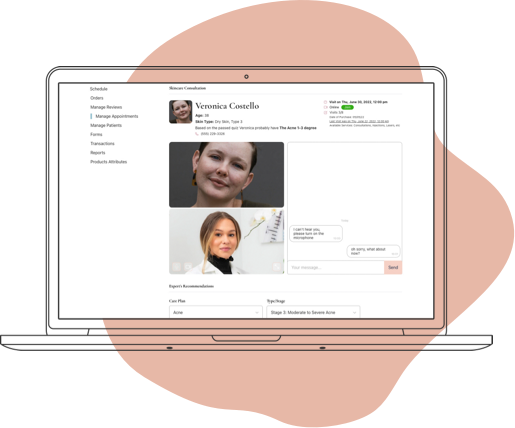 Retain the right patients with loyalty
Average patient comes in for a service 2 time a year while they purchase skin care and other personal care 8 times a year.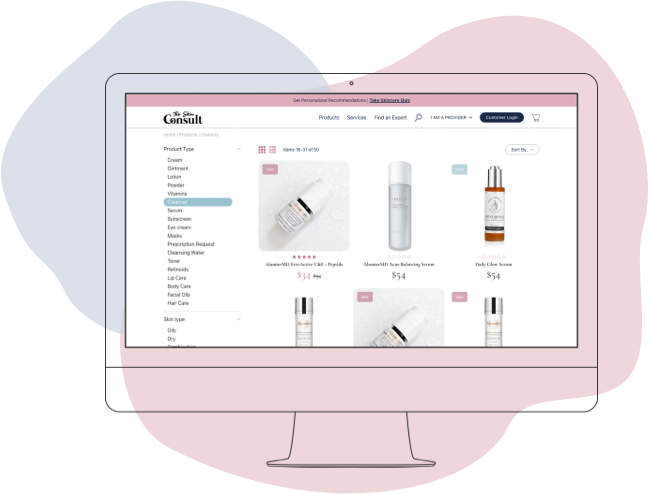 Accessibility and transparency build trust
Plastic surgery and med spa marketing goes beyond simply selling a membership. It involves establishing trust, which begins with the transparency provided by your skin quiz and patient communication tools.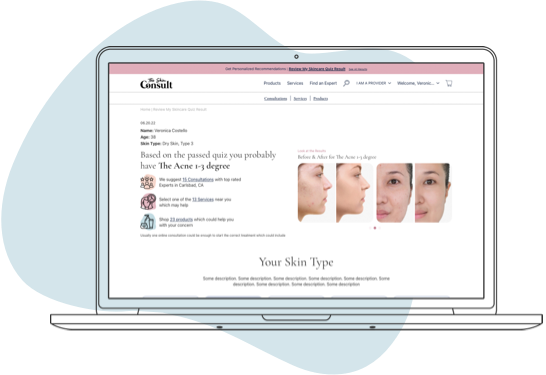 Diversify revenue with curated skincare brands (without stocking them!)
Wholesale network includes leading brands such as Neocutis, Revision, EltaMD, Bioeffect, iS Clinical, Glytone, Jan Marini, Vivier and more! Add any products from our network with a simple click of a button. You refer, we ship!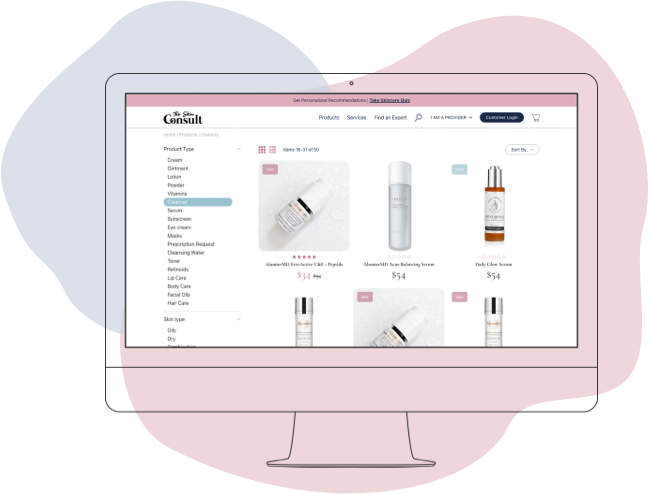 5 ways for your retail business
to grow in 2023
Aquire the right patients for your practice
Make it easy for your customers to book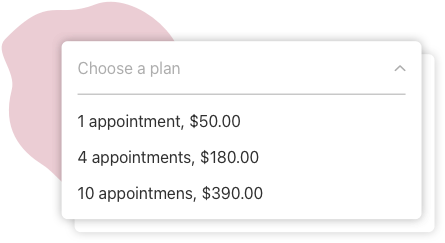 Fully integrated e-commerce store
Sell your products, services with our AI technology to recommend personalized regimen
Increase your marketing ROI with data
Send personalized offers and promotions based on your patients skin type , concern and other lifestyle related data.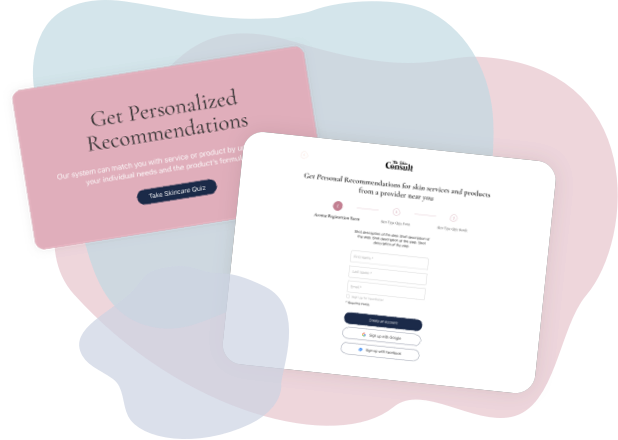 Increase customer loyalty and reduce churn
Easily create subscriptions for products, services. Give better customer service with patient engagement tools such as messaging, quizzes and digital skin diary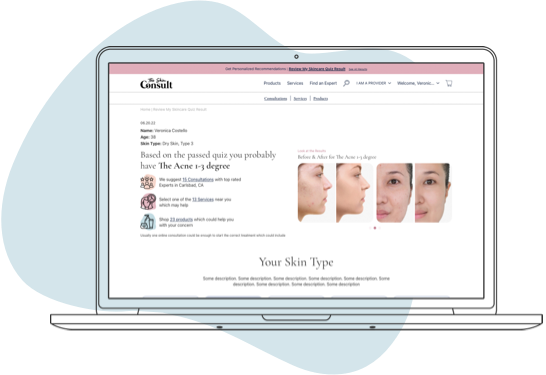 Diversify your revenue stream with e-commerce
Create your custom shop URL in minutes . Add your inventory products from our pre-built catalogue or create new custom product listings.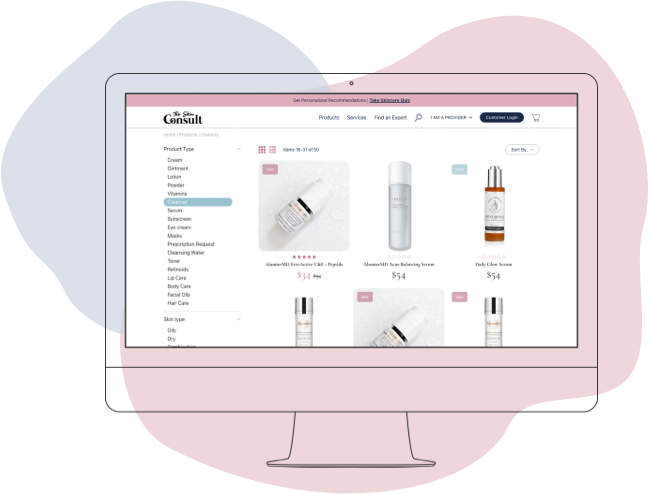 Who is the skin consult solution for?
Med spas and aesthetic practices who want to sell online.
Our API is being built for large retailers and chains to implement generative AI into recommending evidence based products to their website visitors.
Contact us at sales@theskinconsult.com to inquire more about the API.
How can a brand or med spa join the marketplace?
We started in 2020 as a consumer marketplace to help customers find credible skin aesthetic providers to get a virtual consult and buy recommendations from them.
The consumer marketplace is still open to customers to buy products, take quiz. Visit the marketplace here
All med spas using our vertical integrated platform to sell products will be listed for free to the consumer marketplace. For brands, please email us at brands@theskinconsult.com
What does skin consult do?
The Skin Consult is an integrated commerce platform built specifically for the unique needs of aesthetic health care businesses. Unlike traditional e-commerce platforms like shopify or woo-commerce, we offer a very personalized technology solution which allows your retail business to have a quiz, get leads, give recommendations, book online consults, sell gift cards and have a patient dashboard where they can access their recommendations , communicate with your staff and much more!
What brands do you partner with?
Currently we are wholesaler for
Neocutis
EltaMD
iS Clinical
PCA Skin
Bioeffect
Revision
Glytone
Avene
Jan Marini
Vivier
Symbiome
Shayde Beauty
Chemist Confessions